BC Destinations
EXPLORE SOUTHERN BC
You can charter your next travel destination with Glacier Air and fly to numerous urban or remote locations in Southern BC that are not serviced by the scheduled airlines.
Below are some of the popular stops we fly to regularly. If you don't see your destination, just give us a call and we'll let you know if we can make your charter flight a reality. If the weather is cooperative and there is a safe landing strip available, Glacier Air can get you there!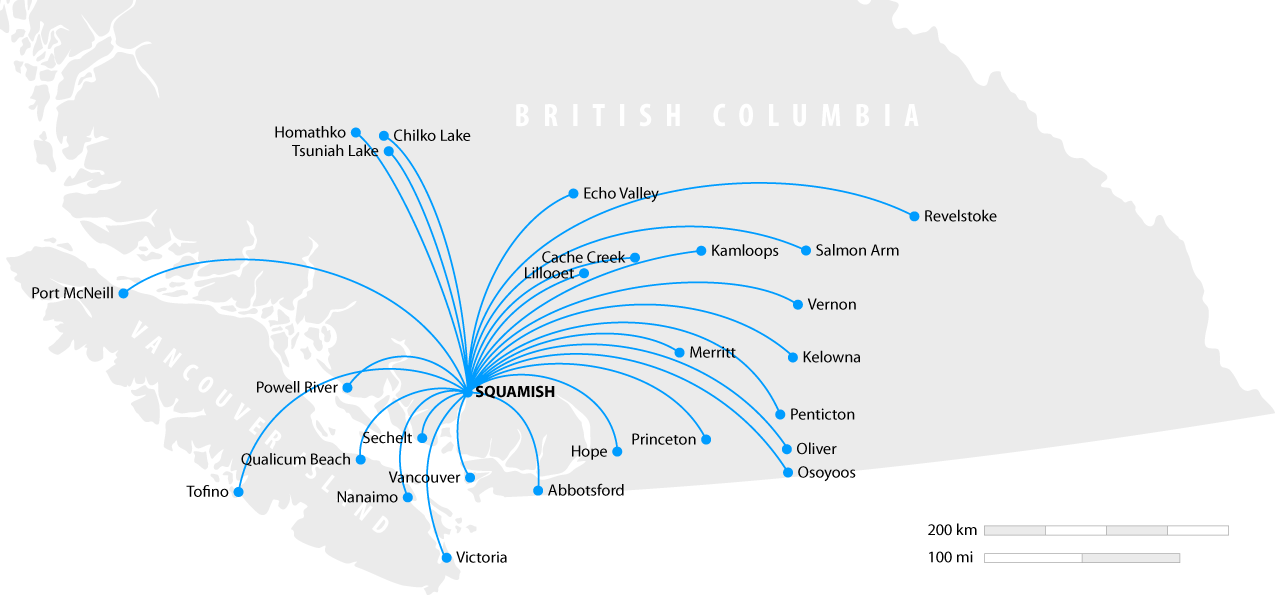 AIR TRAVEL CAN BE CONVENIENT AND HASSLE FREE!
Charter flights with Glacier Air give you an opportunity to view the natural wonderland of beautiful BC simply not available flying with "the big guys", plus you have the luxury of planning your own flight schedule. Simply hop into one of Glacier Air's well maintained 3 or 5 passenger Cessna aircraft, relax and enjoy the view! All passengers are seated at a window seat and are able to converse with the pilot through voice-activated headsets.
GREAT ESCAPES
WHEREVER YOU MAY ROAM, GLACIER AIR CAN GET YOU THERE! CALL 1-800-265-0088 or…